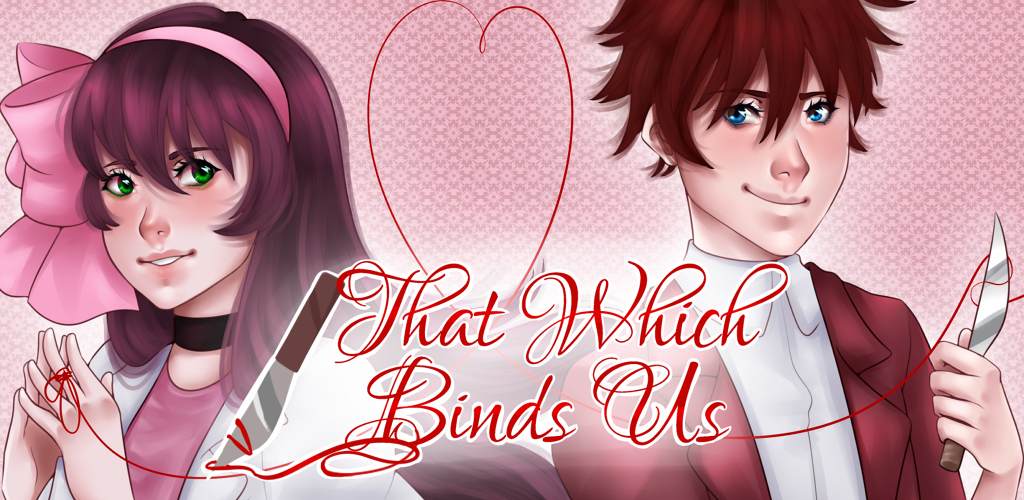 That Which Binds Us
A downloadable game for Windows, macOS, Linux, and Android
Twitter ♥ Discord Server ♥ Instagram

Idris is a bonds man- a special bonds man. While most of his clients need to bail loved ones out of jail, a few are looking for a reprieve from someone they once knew. For Evalise, all she wanted was to get a bail bond for her boyfriend, when Idris surprised her with a simple but confusing question.

What if you could make him forget all about you?
Evalise's boyfriend has a bit of a wild side... and a bit of a knack for being caught. She arrives at a bail bonds place run by a man named Idris- however, while working out a bail bond, he springs a question about a different kind of bond- a memory bond. With his knife, he's able to sever any ties a person has with someone else, permanently, making the other person completely forget about his client. With one small cut, she'd be able to leave her not-so-great boyfriend behind and move on...
---
That Which Binds Us (TWBU) is a josei otome visual novel centered around a young woman named Evalise. The full game is over 5 hours long and contains a new game+ featuring an alternate story line as well as choices later on that affect dialogue. This game was originally made on RPG Maker MV for the Indie Game Maker Contest game jam in September 2017, but has since been ported to Ren'Py and has been heavily extended.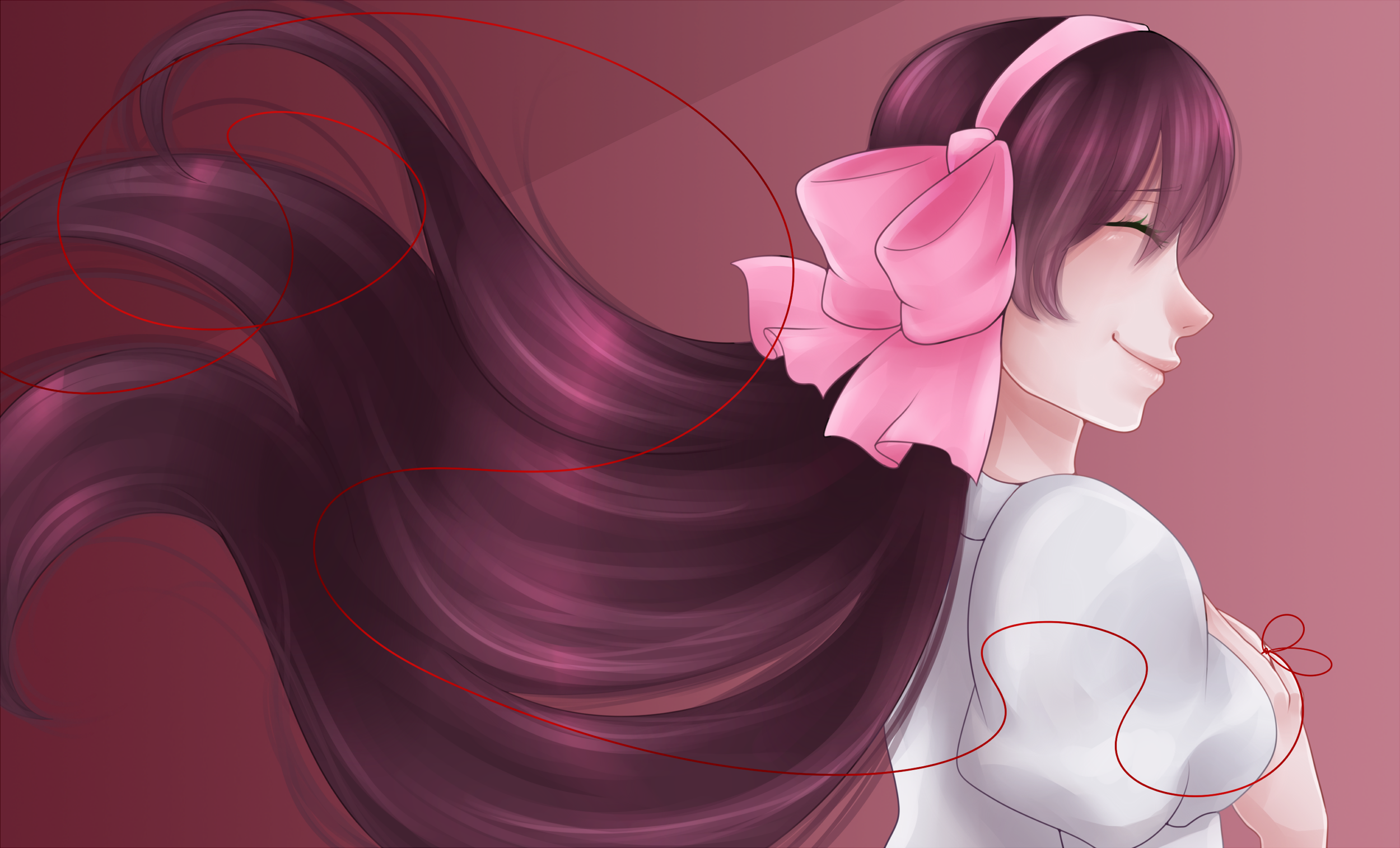 Details about the demo:

About 20-30~ minutes long
Genres: otome / romance / josei / modern fantasy / mystery
Made in Ren'Py
Art, writing, and programming by Arimia
Music pieces by JadeVater
Details about the full game:
About 6-8 hours long
Includes a new game+ which includes brand new branching paths, new endings, and the ability to read the love interest's narration
Music, CG, and sprite art galleries
Twitter ♥ Discord Server ♥ Instagram
Feel free to comment below or email me with any comments or concerns!
---
Update 2/13/2018:

The extended demo is now here just in time for Valentine's! It includes several more scenes that better flesh out what the full game will be about and has improved graphics.
Update 6/25/2018:
The full game is now released, with a discounted launch price!
Update 7/21/2018:
A new version of the full game is now up- it fixes a few grammar errors.
Update 10/19/2019:
The major art overhaul is here! It replaces all of the backgrounds in the game, adds a new CG, and has other fixes.
| | |
| --- | --- |
| Status | Released |
| Platforms | Windows, macOS, Linux, Android |
| Rating | |
| Author | Crystal Game Works |
| Genre | Visual Novel, Interactive Fiction |
| Made with | Ren'Py |
| Tags | Anime, Female Protagonist, josei, Meaningful Choices, Mystery, Otome, Romance, Story Rich |
| Links | Steam |
Purchase
In order to download this game you must purchase it at or above the minimum price of $8.99 USD. You will get access to the following files:
That Which Binds Us - Linux
113 MB
That Which Binds Us - Mac
109 MB
That Which Binds Us - Windows
110 MB
That Which Binds Us - Android
98 MB
Also available on

Download demo
Comments
Log in with itch.io to leave a comment.
Is there any walkthrough for this game?🥺
I wrote a review but apparently those arent public so I'll write here too.
I loved this game! The romance is so cute and the writing of the game itself is great! There was quite a bit of content too. Good stuff.
I am enjoying the game so far, but I wanted to know how many endings there are? I want to unlock them myself but I don't have any indication where I stand on completion.
On the first playthrough there's only 1 ending, but in the second (and subsequent) playthroughs on the new game+ there are 3 actual endings and 1 quick bad ending. So, there 5 endings in total!
This was such a sweet and thought-provoking game (and honestly, an underrated gem that I hope more people get to play in the future)! I wasn't quite sure what I was expecting when I initially purchased and downloaded this game, but the warmth and sincerity in Evalise's story was so much more than I anticipated.

The NG+ details were really neat, too; it was great to see things from the perspective of the love interest, and to sense just how tormented and difficult their initial decision was. The most unique thing, I think, was the ability to play with the sprites' clothing and BGs in the gallery - you don't see that much in VNs, so thank you! I really had a blast getting to play around with it all.

Thank you so much, we're glad you liked it! We put a lot of effort into make the NG+ section special ♥
Hello, is it possible now to get a steam key? I just bought the game and would like to have it in steam for achievements.
We do not currently have that automatically set up, but you can email us a screenshot of your purchase at kaylinb.usiness@gmail.com and we can get it arranged!
If I buy the full game here will I get a Steam key?
I paid for this 43 days ago for $8.09 but all that shows up is the demo
Ah, how weird! Could you please email me a screenshot of your receipt/showing where you paid for it to kaylinb.usiness@gmail.com ? I'll try to fix this as soon as possible. Sorry about the confusion!
Dude, you should REALLY get an artist if you want to show your games to a wider audience. 7 bucks are A LOT of money on steam for a game with such poor art in comparison to how professional games look. no offense.
I finally got around to playing the demo. It's soooo good! I really like the intrigue you've put into it so far. Idris is a really interesting character and I wonder how the storyline will develop from here on out.