Canvas Menagerie [Demo]
A downloadable game for Windows, macOS, and Linux
Niko is a lifelong actor who's been bouncing from audition to audition, unable to score more than a few commercials, until he gets the lead role in a major teen drama. There he meets a variety of other actors from all walks of life and starts to fall for his costar Ren, one of the biggest movie celebrities right now, who happens to play his rival in the show.
Canvas Menagerie is wholesome slice of life visual novel that follows Niko and his fellow castmates—and crush, celebrity costar Ren—going through their 20s together in the Hollywood of the South—Atlanta, Georgia.
Demo Features:
A variety of scenes sampling Act 1, showcasing several of the characters and their relationships
Around an hour and a half of playtime
Full Game Features:
100k+ words in the full game, with the first main part being a standalone romance visual novel

Slow burn wholesome queer romance with a cast of various sexualities and genders
10+ characters to grow to love and grow alongside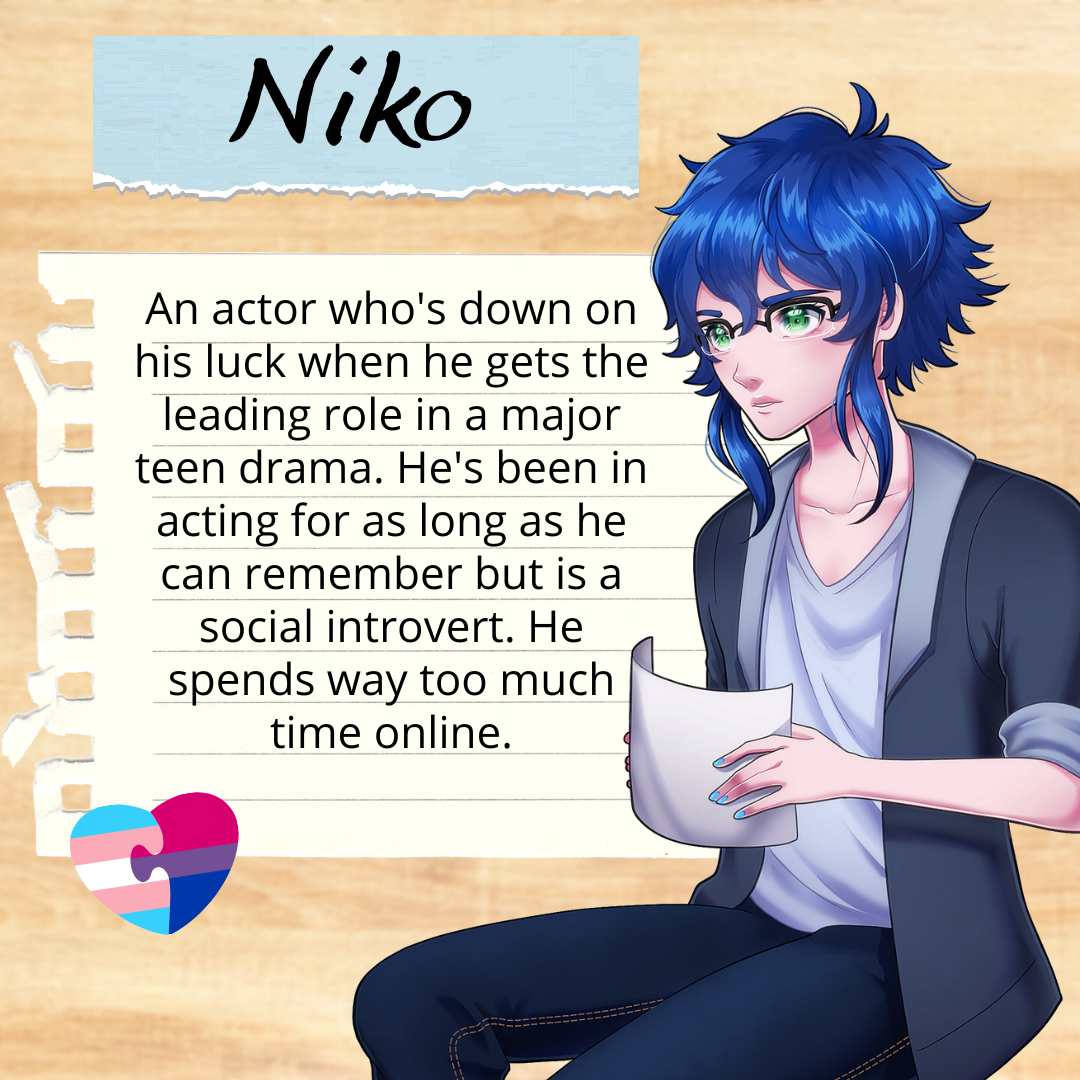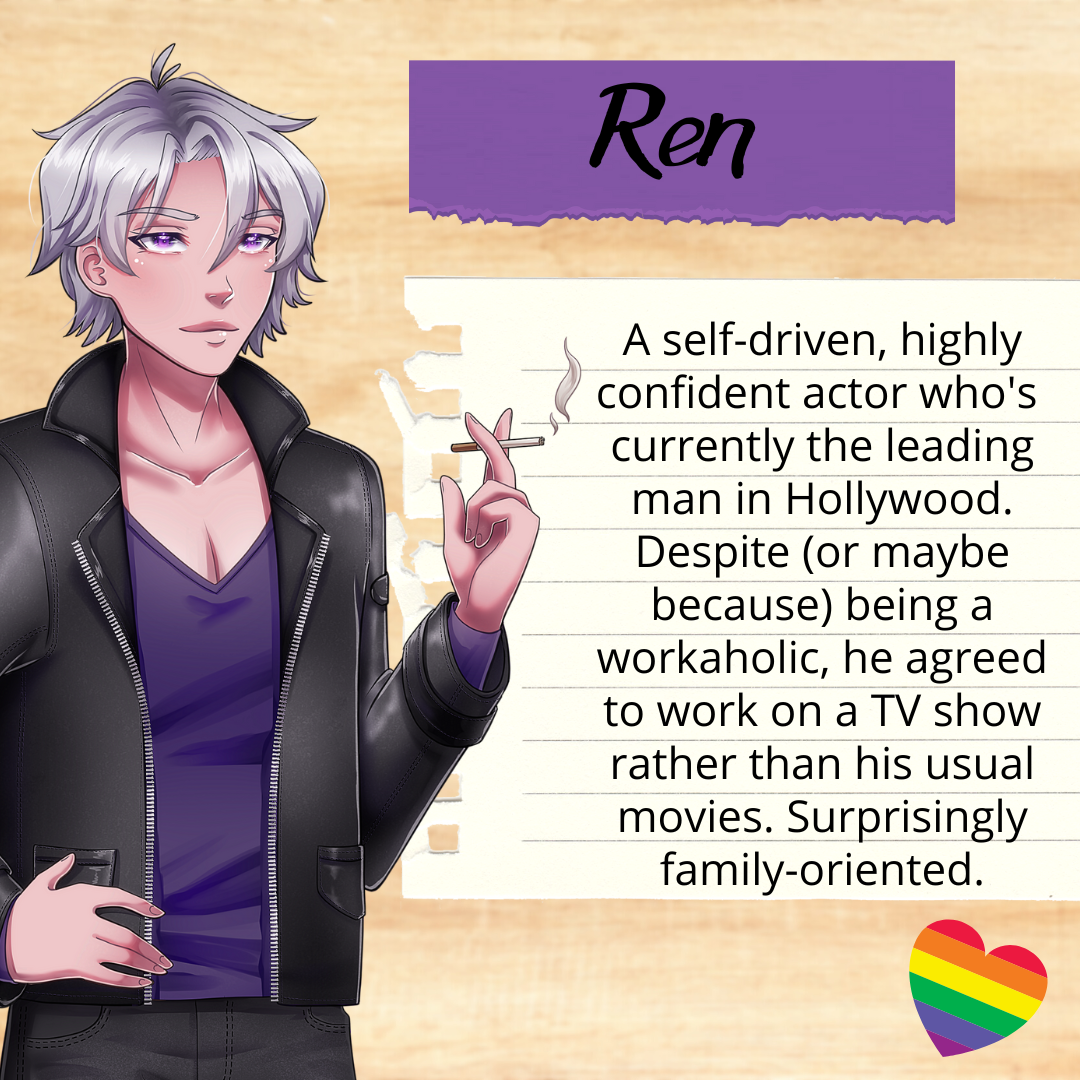 Twitter ♦ Instagram ♦ Discord ♦ Newsletter
| | |
| --- | --- |
| Updated | 29 days ago |
| Status | In development |
| Platforms | Windows, macOS, Linux |
| Rating | |
| Author | Crystal Game Works |
| Genre | Visual Novel |
| Tags | Anime, Boys' Love, Gay, LGBT, LGBTQIA, Queer, Slice Of Life, Transgender, wholesome, Yaoi |
Download
Comments
Log in with itch.io to leave a comment.
Finally getting around to playing the demo! I've been meaning to since it first released.
Niko's so cute, I really liked the (budding) dynamic he has with the rest of the cast- I've got a soft spot for Ren already.
The movie sequences were so cool ;<; I loved the contrast between the on and off-screen personalities especially.
(Though one small thing- I did find the text during these segments a little hard to read? I think the thin-ness of the text paired with the detail of the background
It wasn't enough so it's unreadable, just a little difficult in places)
Looking forward to seeing more! ♥
Ah, so glad to hear you liked it!! ♥
I'll look into some ways or options for improving the readability during the filmed scenes.
Really digging this demo! Interested in both the movie plot and the real-life plot, and particularly enjoying the MC's character.
In short: fantastic job. :D
I just moved to Atlanta since last year (for video editing work and enjoy film business as well), excited to see your artistic interpretation of the city and film scene!

Have fun, Georgia is a very pretty state and the climate is pretty nice compared to the rest of the South haha. I hope to showcase more of it (and other towns in Georgia) in the full game!
Niko reminds me of myself, I can't explain how happy it makes me to see a character like me!!
I enjoyed the demo, I love the art its well drawn